Linked Associations
Australian Primary Principals Association (APPA)

The Australian Primary Principals Association (APPA) is the collective national voice for Government, Catholic and Independent Primary and Middle School Principals in Australia. APPA is a strong national lobby group that has much influence at the Federal level and as such indirect influence at both state and local levels.
Mr Malcolm Elliott, President
Mr Graeme Feeney, Executive Officer
---
Association of Heads of Independent Schools of Australia (AHISA)
AHISA is a professional association for Principals of independent and private schools across Australia. Members' schools include day and boarding, and are of religious and non denominational affiliations. All schools whose members belong to AHISA are concerned with maintaining high standards of professional practice. They encourage the holistic development of young people, focusing on the development of the body, mind and spirit. Many of these schools are innovative, particularly in the area of the use of technology in education, and seriously address the changes in teaching and learning which come with a modern world.
Rev Chris Ivey, National Chair
Unit 123, 20 Anzac Park
Campbell ACT 2612
Website
Send an email
---
The Independent Association of Prep Schools (IAPS)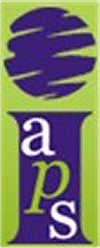 The Independent Association of Prep Schools, the prep schools heads association serving the top 500+ independent prep schools in the UK and Worldwide. IAPS is a professional association for Headmasters and Headmistresses of independent preparatory schools in the United Kingdom and Overseas.
There are 130,000 pupils in over 500 schools of all types and sizes:
Boys, girls, co-educational
Day, boarding, weekly and flexi-boarding
City, town, suburban and country
Wholly independent prep schools
Junior schools linked to senior schools
Choir schools
Schools offering special educational provision or facilities
Schools with particular religious affiliations
Chris Davies, Chairman (2017-2020)
11 Waterloo Place
Leamington Spa CV32 5LA
England
Telephone: +44 (0)1926 887833
Website
Send an email
---
Independent Schools of New Zealand (ISNZ)
ISNZ (formerly the Independent Schools Council) is the umbrella organisation for the 44 Independent Schools of New Zealand. These are innovative and successful independent schools, educating over 25,000 young students each year. They range from pre-school to year 13 and provide either co-educational learning environments or provide for boys and girls separately. Some are newly established and some have now celebrated over 150 years of developing fine young New Zealanders.
In 1991 the Heads of Independent Schools (AHIS) joined the Trustees or Governors of Independent Schools (ISA) to provide a more coherent structure to pursue the best interests of independent schooling in New Zealand. They were joined by a representative from the Bursars Association (ABIS) in 1994. All three organisations have been in existence in New Zealand for many decades under various names.
Deborah James, Executive Director
PO Box 5222
Wellington
New Zealand 6140
---
Elementary School Heads Association (ESHA)
The Elementary School Heads Association (ESHA) was founded on March 2, 1973 in Washington, D.C. during the annual convention of the National Association of Independent Schools.
The purpose of the Association is to promote a sense of professional identity among heads of independent elementary schools, to encourage and support newly appointed heads of such schools, and to provide opportunities for exchange of experiences, problems, and successes through meetings held annually or more frequently as may be decided by
the Executive committee.
ESHA's geographical distribution includes:
35 members from the Northeast
66 members from the Southeast and Midwest
60 members from New England49 members from Middle Atlantic
61 members from the West and Southwest
And many associate and honorary memberships
Mary Beth Noel, Executive Director
Lexington, Kentucky
USA
Website
Send an email
---
International Confederation of Principals (ICP)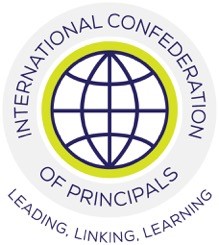 The International Confederation of Principals (ICP) is a global association of school leadership organisations.
ICP was founded in 1991, and operates through a council with up to three delegates from each member organisation. This meets three times in a two-year period. Council elects an executive committee to work with and support the elected president of ICP, an executive secretary services both executive and council. ICP has over 40 members, each member being a major independent organisation that supports the professional development and work of school leaders. The ICP represents school leaders across five continents; it is non-political and non-sectarian and gives a powerful international voice to school principals. Membership is open to any organisation of school leaders whose constitution contains nothing contrary to the constitution of the ICP.
The ICP Constitution has the following major goals:
Encourage closer relationships between school leaders of all nations;
Promote and enhance the image and professionalism of school leaders;
Promote the exchange of people and professional publications among
the constituent groups and encourage participation in meetings and
conferences across national boundaries;
Foster school curricula that encourages international understanding
and goodwill, and a respect for the human rights and dignity across all
races and cultures;
Promote the right and responsibilities of school leaders, and also
their professional organisations, and the material and ethical interests
of the education profession;
Promote and encourage equal opportunities for all young persons to
learn and develop to their fullest potential in achieving a respectable
and productive quality of life;
Develop a program of activities consistent with the purposes of the organisation.
ICP holds a biennial international convention drawing together school principals from all over the world for dialogue and professional development.
Alta van Heerden, President (2019-2021)
Website